The Barbara Johns Story
In 1951 Barbara Johns led a successful protest at her Farmville High School, which contributed to the landmark Supreme Court Ruling in Brown v Board of Education declaring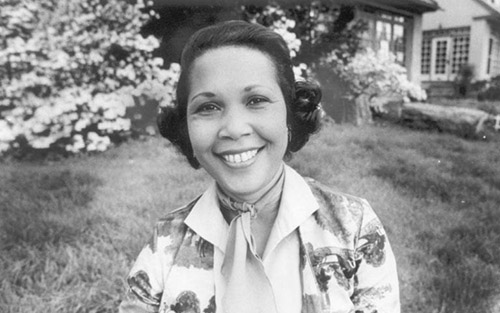 'separate but equal' unconstitutional. Her consequential fight for justice is why the Virginia Attorney General's building was renamed in her honor in 2017.
When Johns was 16 years old, her high school, Robert Russa Moton High School in Prince Edward County, Virginia, was segregated. This division was justified by the notorious phrase "separate but equal". "Separate but equal" rulings infamously stated that it was legal for government entities and institutions to keep people of different races apart, as long as the resources were the same in value and quality.
However, while the 'separate' portion rang true, the 'equal' mandate did not. Schools for African American children were significantly less funded and had far less classroom resources than schools for white children.
Barbara Rose Johns decided to do something about this injustice. In 1951, she boldly organized a protest of her school's inequality by convincing the entire student body to walk out of school and protest at City Hall. She led about 450 of her peers in an impressive protest that garnered support from the NAACP and other civil rights groups. The NAACP filed a lawsuit on the students' behalf, sparking a media frenzy that brought attention to the issue of school segregation.
The NAACP case was known as Dorothy Davis et al v. County School Board of Prince Edward County, Virginia, and attempted to dismantle the philosophy of separate but equal. This case was eventually grouped into the famous Brown v. Board of Education Supreme Court case, which resulted in racial school segregation being deemed illegal and unconstitutional. Of those grouped into Brown v Board of Education, Barbara John's case was the only case originating from a student-led protest.
Because of John's powerful story of fighting for justice, it is fitting that the office of Virginia's top justice seeker is named after a Virginian who stood up for the American ideals of equality and opportunity. In addition, the Barbara Johns Building once served as Virginia's civil rights efforts headquarters. This building represents the eternal fight for justice and houses those who dedicate their lives to it.