Veterans Assistance and Resources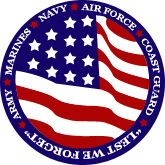 The Office of the Attorney General is dedicated to supporting Virginians who are serving and who have served our country. There are 27 military bases in Virginia and approximately 1 of every 10 Virginia residents is a veteran (approximately 800,000). These Service members and veterans contribute significantly to Virginia's growing economy.
The Office of the Attorney General is a member of the Virginia Values Veterans (V3) Program and supports employment opportunities for veterans, Guard and Reserve. If you are interested in employment opportunities with the Attorney General, please contact Jeff McMahan, Director of Human Resources, at 804.371.2268 or This email address is being protected from spambots. You need JavaScript enabled to view it. or visit the "Current Vacancies" section of our website to learn more about employment opportunities.
Additionally, the Office of the Attorney General coordinates training opportunities for state agencies, localities, and businesses related to the federal Uniformed Services Employment and Reemployment Rights Act (USERRA), as well as training on Virginia Code Title 44 as it relates to employment and reemployment rights. If you are interested in receiving training regarding USERRA or Title 44, or interested in providing training to your employees, please contact the Attorney General at This email address is being protected from spambots. You need JavaScript enabled to view it..
Assistant Attorney General Jim Flaherty is the office's designated lead on veterans' issues. AAG Flaherty is a veteran of the United States Navy.
Below are the links to various resources that may be helpful to Service members, veterans, and their families.
Get more information about our Veterans Legal Services Clinic here.
Mental Health Resources
Veterans Crisis Line – This organization provides confidential help for veterans and their Families.
Veterans Benefits Assistance
Quick Guide to Veterans Benefits
US Department of Veterans Affairs
Assistance with obtaining veterans benefits can be obtained at DVS Benefit Offices located throughout Virginia.
Legal Services (free or reduced fee)
Lewis B. Puller, Jr. Veterans Benefits Clinic – This clinic at William & Mary Law School provides assistance with disability compensation claims.
Mason Veterans and Servicemembers Legal Clinic – This clinic at the George Mason University Law School offers free legal services to Service members and veterans in a wide variety of litigation and non-litigation matters.
Veterans Consortium - The Veterans Consortium provides assistance with federal veteran benefits appeals.
Virginia Bar Association Veterans Initiative - The Virginia Bar Association Veterans Initiative provides civil or criminal legal services for Service members (including Guard and Reserve), veterans and their families.
Other Resources for Veterans, Military Service Members and their Families
Virginia Department of Veterans Services
Virginia Department of Veterans Services - Virginia Veterans Resource Guide
Department of Defense Employer Support of the Guard and Reserve
Virginia Business One Stop – Virginia Business One Stop provides assistance in starting a small business.
Virginia Veteran and Family Support