Gangs in Virginia: Resources and Information for Citizens of the Commonwealth
Northern Virginia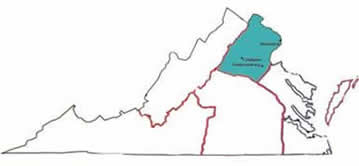 Community Resources:
Gang Prevention - Fairfax County
Northern Virginia Community Foundation
Northern Virginia Family Services
Rappahannock Area Community Services Board (RACSB)
*These resources are not operated or endorsed by the Office of the Attorney General, and serve only as helpful information for reference purposes. We are not responsible for their content.
Spotlight in Northern Virginia
Northern Virginia Regional Gang Task Force is as a multi-jurisdictional partnership of local, state, and federal law enforcement agencies whose goal is to address gang activity in Northern Virginia. The task force focuses on enforcement, prevention/education, and intervention. They offer numerous resources for parents, including PSA's, brochures, and a 24/7 resource line- 703-GET-HELP. The task force also sponsors events in the community. Since 2003, the task force has been a vital resource for combating gangs in Northern Virginia.