Gangs in Virginia: Resources and Information for Citizens of the Commonwealth
Our Commonwealth is as diverse as it is great. From the pristine beaches in Tidewater, to the rolling hills of the Shenandoah Valley, to the booming metropolises of Northern Virginia, the regions of the Commonwealth are comprised of different shapes, sizes, and, unfortunately, problems. However, over the past decade, the Office of the Attorney General realized and began to combat a problem that afflicted all areas of the Commonwealth: gangs. No longer were gangs confined to cities, but they were spreading to the rural areas of Virginia.
In an effort to combat rising gang activity, the Office worked to push forward tougher laws in the General Assembly and began arming Law Enforcement with the tools necessary to fight gangs.
Gang Prevention Information
Review a summary of gang legislation since 2000.
Learn more about gangs in Virginia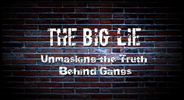 'The Big Lie: Unmasking the Truth Behind Gangs:' Virginia's Youth Anti-Gang Video
Click here to find out more about The Big Lie video
Resources for Parents
For parents and communities, education is a critical component to preventing gangs from thriving around the Commonwealth. Confronting the reality of criminal street gangs "head on" and providing parents, school officials, and citizen groups with the tools they need to understand the problem, is the first step in the fight against gangs. Only when we present a united educated front against gangs will we ensure a bright future for our children.
Parents click here

to access the English quick reference card

to find out what you can do to prevent your child from becoming involved with gangs and for warning signs that your child may be involved in gang activity.
Resources Across the State of Virginia
Statewide Resources
Central Virginia
Southwest Virginia
The Shenandoah Valley
Northern Virginia
Tidewater