Gangs in Virginia: Resources and Information for Citizens of the Commonwealth
Central Virginia


Community Resources:
*These resources are not operated or endorsed by the Office of the Attorney General, and serve only as helpful information for reference purposes. We are not responsible for their content.
Spotlight in Central Virginia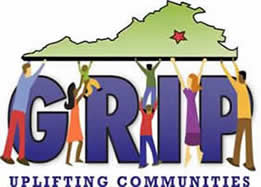 GRIP is an award winning and nationally recognized program in the metro-Richmond area. The Attorney Generals Office enjoys a close working relationship with the City of Richmond and the Richmond Police Department. This relationship began in 2003, when the Office received a $2.3 million grant for the creation of the Gang Reduction and Intervention Program (GRIP). The program is a unique collaboration of law enforcement and community resources who joined together to save our youth and rebuild our neighborhoods. For a list of GRIP partners and resources in and around the Richmond- metro area, click here.